Main content starts here, tab to start navigating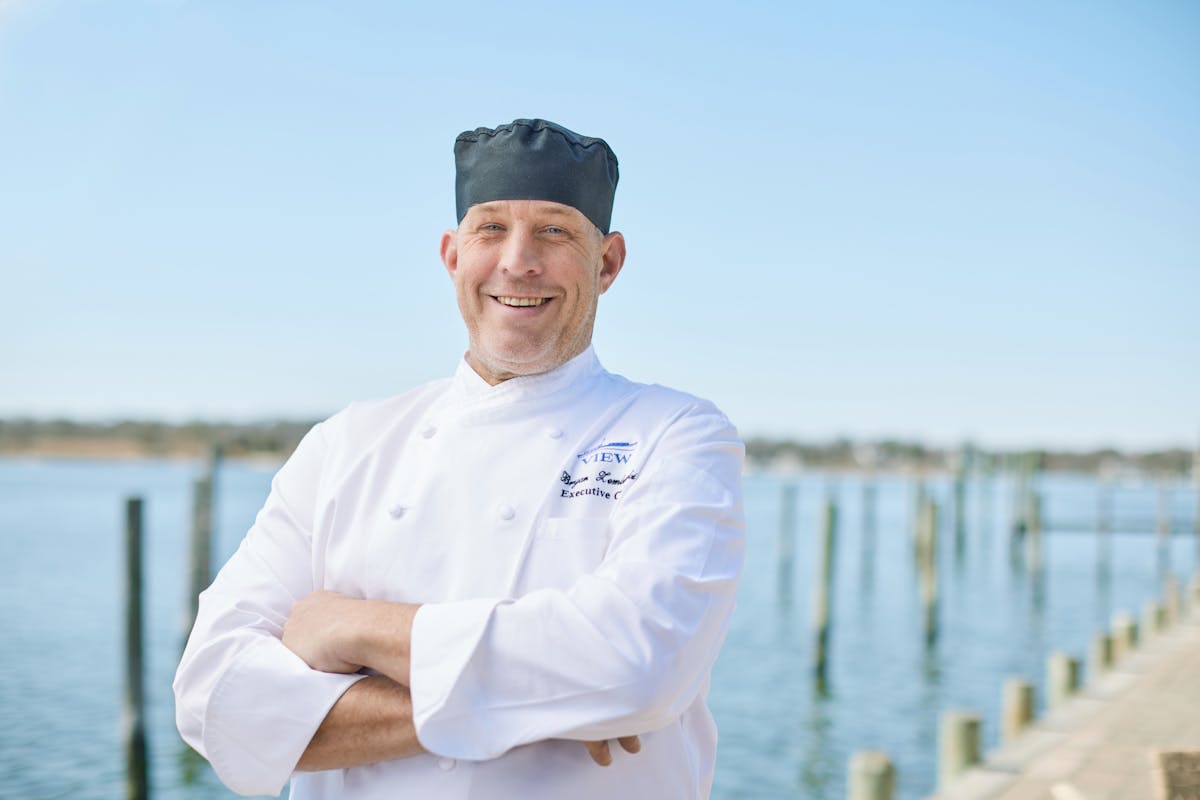 Bryan Zembreski
Chef de Cuisine
Chef Bryan Zembreski was raised in East Northport, NY, where preparing meals in his Oma's kitchen was a form of entertainment and art. Cooking was inspired by the family's travels abroad and young Bryan was exposed to global cuisine. His first work experience was as short-order Chef at the busy Munday's Restaurant in Huntington Village, and after High School he studied at the Culinary Institute of America in New Hyde Park, graduating at the top of his class in 2000. He then accepted a Roundsman position with the prestigious Gurney's Inn in Montauk, and just one year later was offered the Sous Chef position at the nearby Crow's Nest.
Zembreski traveled and gained experience in Ireland and France before returning to Long Island to positions as Executive Chef at The Grill Room in Hauppauge, The Parkside Café in Seaford, Montauk's famous Navy Beach, Galla Events & Food Artistry, and Seaview Caterers. Catering for large numbers offered valuable new kitchen experience, and Chef Zembreski also became certified in Aller-Train food preparation. This is the highest level of training in safe handling of foods for individuals with food intolerances, allergies, and sensitivities.
In 2022, Bryan Zembreski joined the View culinary team as Chef de Cuisine to once again work near the water that inspires him. Guests enjoy a unique dining experience that is based on Chef Zembreski's drive toward excellence in ingredients, seasoning, preparation, and presentation. An iconic example is the View's lobster roll, Long Island's best and one of Chef Zembreski's specialties.